Mixture of brown rice, black rice, and barley, which are mainly eaten at home, is mixed evenly, and the grains eaten at home are kept in the fresh air. Enjoy warm, mixed grain rice like freshly cooked rice at home.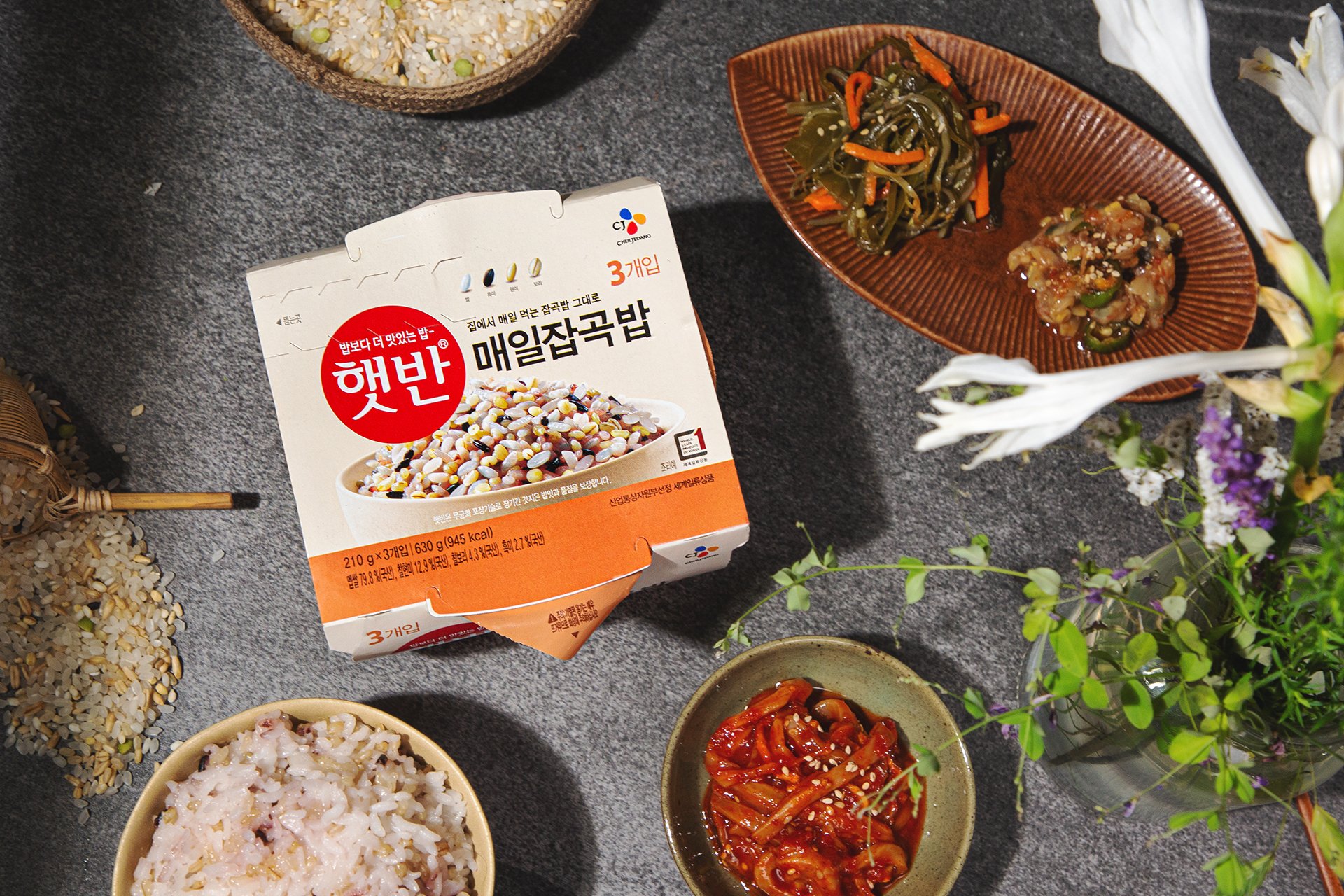 It is a fresh rice every day, made of new domestic rice and boasts a delicious taste. It mixes brown rice, black rice, and barley, which are the grains usually eaten at home, and puts the grains eaten at home into the fresh air. In particular, Hetbahn is a high-temperature steam that can be safely eaten by removing microorganisms by sterilization through instantaneous pressure. In addition, aseptic packaging can store at room temperature for 9 months, making it a great product to keep for a long time. Enjoy the troublesome grain rice that you can build at home with your own hands.
Why you can eat Hetbahn with confidence
1. Clean Room: Hetbahn maintains cleanliness in a semiconductor factory-level clean room and produces products that can be trusted and eaten. (100 or less per foot per square meter)
2. Sterilization process: Hetbahn applies a sterilization packaging process that uses sterilized packaging materials in a clean room that controls microorganisms.
3. Environmental hormone-free: Hetbahn containers and films are made of PP material that is safe for environmental hormones.